The Gothic Shop
Photoshoot Limoges/France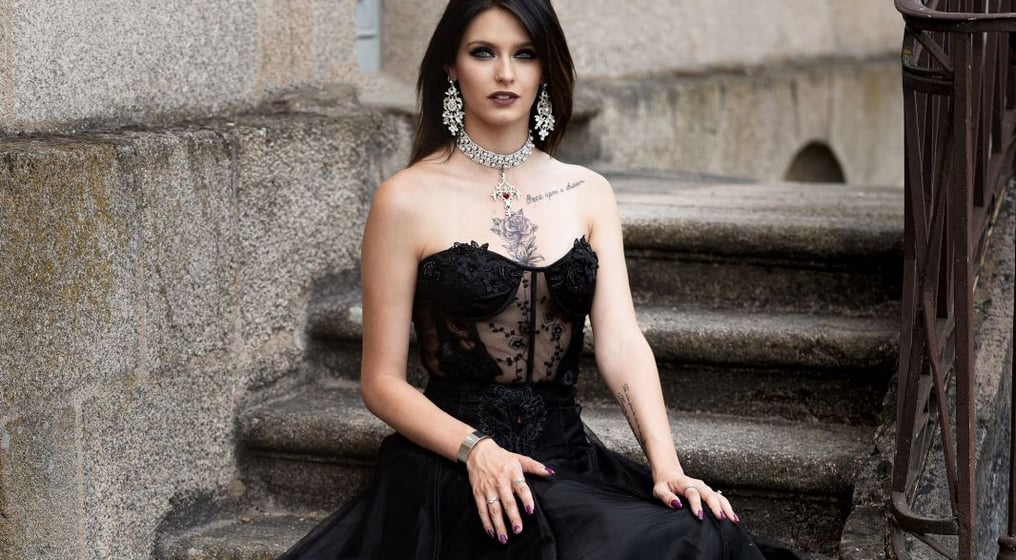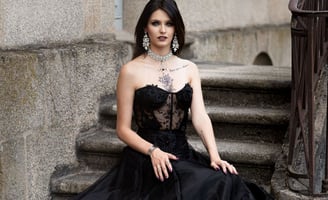 For sure that gothic souls out there know of The Gothic Shop, one of the best places where you can buy gothic clothing, jewelry, and accessories. The Gothic Shop is an online shop from the UK that has been helping us, dark souls, to find a way to keep our style for a long time, its wide range of brands, excellent customer service, affordable prices, and fast delivery set them apart from the other shops.
For this photoshoot, we went (again) to a beautiful garden in Limoges France meet up with two beautiful local models, and prepared this gorgeous look. We matched the Zadie black mesh corset by Punk Rave and the Persephone Victorian Baroque black skirt also from Punk Rave and the result was just stunning. The corset top is made from black mesh fabric and detailed with embroidered flowers that are decorated with beautiful black beads, it's easy super comfortable to wear, and adjustable with lacing in the back, so it's a total must-have 😉 , the Persephone skirt is draped over with a layer of soft mesh hemmed in beaded lace with gorgeous lace applique on the waist adorned with a red jewel and on the bottom you can also find embroidered flowers decorated sparkle black beads again is super comfortable to wear and this set is just like a dark fairy tale come true.
Dare to be Unique ...
Credits:
Models: @mae.b07 and @angelique.chatard
Photo: @apov.visualartist
Outfits: @thegothicshop
Jewelry: @wonderlandmc98