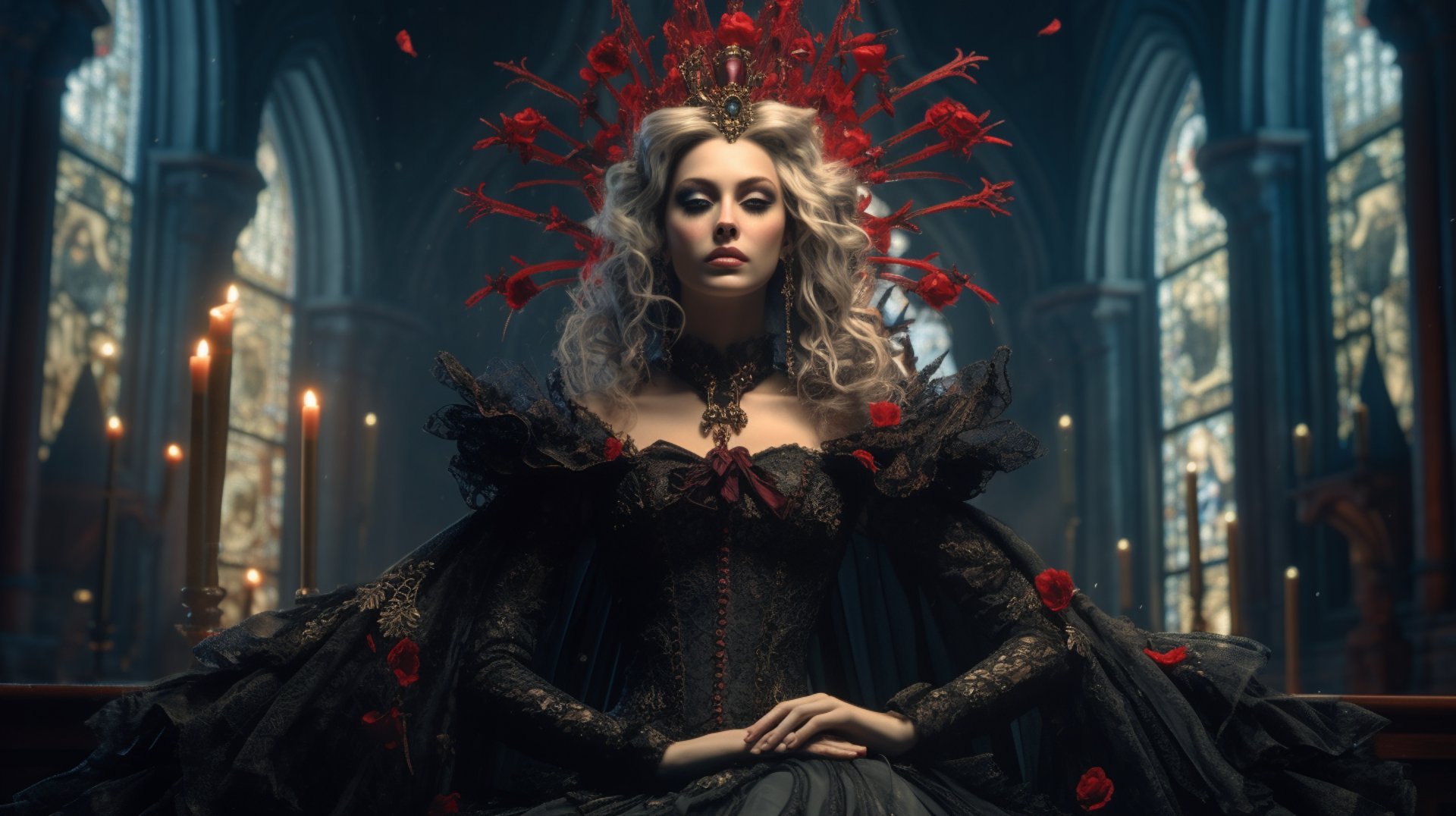 Gothic and Amazing started out as someone's dream to show the world that Goth doesn't have to be just dark and depressing. Like a black rose is dark but yet beautiful so why not find beauty in the dark and be Gothic and Amazing ?

And with that thought in mind one day a Facebook page was born trying to show the beautiful part of Goths. The goal was to support and promote everyone that fit that description from models to photographers, make-up artists, stylists, music bands, shop owners, designers, and all kinds of Goth forms of art. So from one person's dream, a team of people with the same beliefs was born, the G&A team.

Here we are now making our mark and showing how we all see the goth-subculture. Be sure that we all will do our best to show support and to answer all messages so feel free to contact any one of us. Just don't forget that growing demands a lot of work and as we grow more and more so do our projects, Gothic and Amazing today is more like a full-time job than the hobby that it was when it 1st began.

And for that thank you so much for all your Amazing support.
Now the 20 facts you should know about Gothic & Amazing
1. Gothic and Amazing was born on the night of December 20th, 2012.
2. We gained 1000 fans during the first month!
3. We still have active fans that follow us since the very first day.
4. The name Gothic and Amazing came to remind people that not all goth pages have to be dark, depressive or horror-themed… Gothic and Amazing, like the name states, was created to show that goth can be beautiful and even colorful.
5. Our logo has been until a Black Rose, not because black roses are morbid but because they are dark and still beautiful (we always try to find and show the beauty in the dark).
6. G&A's goal has always been to support and promote good quality alternative/goth work.
7. We do not post or promote horror, porno, religious, or bad taste work. We respect everyone's opinion, therefore we keep racism, religion, and politics out.
8. Our 1st website was launched on April 15 of 2014. We have a variety of weekly updates, including model, photographer, and designer, interviews, band bios, shop reviews, makeup tips, guest blog (that means even you can have your article posted on our website)
9. We want to give the same chances to big-name artists and young starting ones. So if your work is good and fits G&A's style, there is a place for you with us, just make a submission on our website.
10. Even being very few, we manage to constantly grow our social media and online presence in general. You can find us on Facebook (where it all started), Tumblr and Instagram, and now on Tik Tok (come and join us we are new there but we are posting the backstage videos of our own photoshoots)
11.We have never paid ads on Facebook or on any of our social media. Reach on all our social platforms is organic.
12. Since March of 2015 we are a High Fashion alternative magazine, you can find 14 issues (and more are coming) in printed and digital versions. And we are now renovating the design of the magazine and the new design will be available in April of 2021.
13. We have fans from all over the world, Europe, the USA, Australia, and Brazil to name a few.
14. Our signature mark is always crediting everyone involved in the making of a picture or any other content.
15. In 2017 we began organizing photoshoots in collaboration with shops & brands, designers, models & photographers.
16. Since our photoshoots became a success we teamed up with a photographer ( APOV.visual artist) and he is now our official photographer.
17 We do attend events, parties, fashion shows, etc, we can promote them before during, and after (including photo shooting ), feel free to contact us.
18. We have opened submissions for everyone who wants to contribute to this project. We welcome articles, photos, music, and events, anything you may want to see featured on Gothic and Amazing, now you have a chance to be a part of it!
19. We now have big news for all of you: you can become a label G&A Model or Photographer and for that, you just need to fill out an application form (free).
20. More new ideas and surprises are coming, so stay tuned!
Note: The submission fee is a processing fee that allows Gothic and Amazing to continue to support and promote artists from around the world; as well as ongoing, daily operational costs.